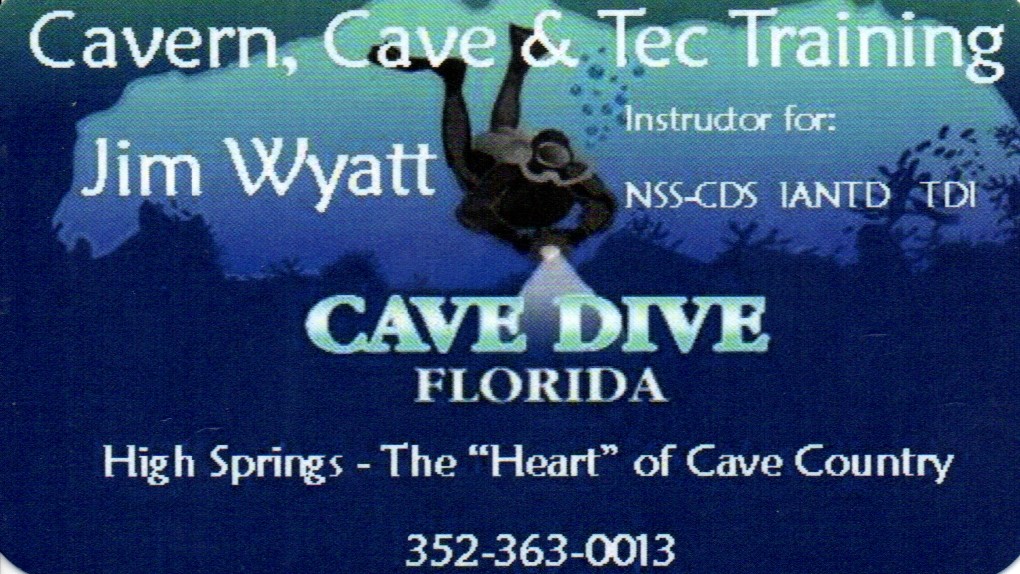 ™
Cave Diver Training
Prerequisites Regarding Tec Training

There seems to be some open ended issues or confusion regarding who can take a cave diving class and what the prerequisite courses regarding Tec diving are. I will attempt to simplify this and make it clear below.
The NSS-CDS entry level course is Apprentice Cave and No Planned Decompression is Allowed. Students must show proficency in buoyancy, trim and propulsion skills or they can take part in an NSS-CDS Basic Skills course to acquire the necessary skill levels prior to taking the Apprentice Cave Diver Course.
Students must provide proof of certification in Technical Sidemount or some form of Basics/Fundamentals/Essentials from a widely recognized technical diver training organization, or Provide proof of equivalent experience in sidemount or backmounted doubles.
I do suggest that you take Advanced Nitrox in conjunction with Apprentice Cave, and Cave Decompression Procedures with Full Cave. The NSS-CDS Full Cave Diver Course does NOT require decompression diving. In some places the depths are shallow enough that dives simply stay within the No-Decompression Limits. In North Florida caves we dive in several caves that are at or around 100 feet deep, and decompression diving is the norm. Because of this I require students in the Full Cave Course to be certified in Advanced Nitrox AND Cave Decompression Procedures. The Advanced Nitrox and Cave Decompression classes may be taken in conjunction with Full Cave. Bottom Line: Take Advanced Nitrox with Apprentice Cave and then take Cave Decompression Procedures with Full Cave. Other Prerquisites include minimum 18 Years old. Minimum Nitrox and Advanced Open water with Apprentice. We can do a Nitrox Course in conjunction with Apprentice Cave, if needed. You must have 50 logged dives to enroll in Apprentice.


Jim@cavediveflorida.com Call or text Jim at 352-363-0013